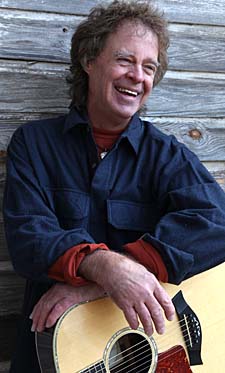 Born in a small town in Alabama, T. Edwin grew up in a family that enjoyed music. By the time he was six years old, he was copying his sister's piano lessons without taking formal lessons. He managed to acquire a right-handed guitar from a friend and learned chords "up-side down".

After three years, someone suggested that he switch the strings around, and after doing so T. Edwin began learning in earnest, playing along with folk music, country, and blues. His early influences were Peter, Paul and Mary, The Kingston Trio, Hank Williams, Patsy Cline, Pat Boone, Perry Como, Hoagy Carmichael, Cole Porter and Gerome Kern. In subsequent years his writing was influenced by James Taylor, Tom T. Hall, Jimmy Webb, Paul McCartney, Jim Croce, various Motown acts, and Paul Simon to mention a few.

In 1981 he married Patricia, and even though his performing was limited for a few years, she has been instrumental in keeping his musical talent and phenomenal writing ability alive. Within the last 8 years T. Edwin feels as if he has written many of his better tunes, and some are represented in his two CD releases, "Out On Rocky's Run" and "I'll Be Coming Home Soon" (to be released in 2013). The songs are a collection showcasing T. Edwin's many styles of writing ~ from boogie to ballads, each tune will captivate the listener. His ability to take human emotions, heart-felt tragedies, laughter and pain to a place perhaps well known to the listeners, and honestly express them from the sentiment of his pen. Some are based on true facts while others might be pieces of memories carefully placed into sequence to bring life to a tale that is quite real and touching to so many. T. Edwin's tunes weave masterfully through trails of artful scheme, with clever alliteration, rhyme and reason, they are unique, unlike any other artist. Even his wife, Patricia says, "I've listened to so many songwriters in my life, and I can honestly say he is elusive in characterization. People ask me what type of songs does T. Edwin write, and I usually say– heartfelt…real…understandable….listenable….entertaining and nothing like you've heard before."

T. Edwin Doss
Singer/Songwriter/Performer
Phone: 240-604-3900
www.TEdwinDoss.com
E-mail: t.edwindoss5@gmail.com
Proud Member of: WAMA, SAW, NSAI and F.A.M.E.